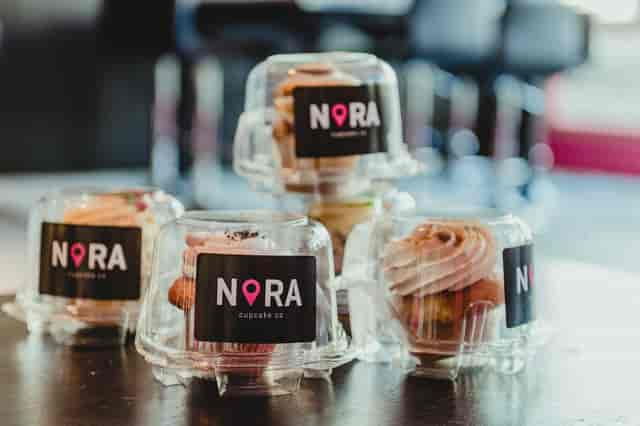 Cake Life
...like most good stories, "it all started in a bar"... Spending so much of our previous careers either working (or playing) in bars and restaurants, it only seemed natural to open a bakery with inspiration coming from that life... AKA "Cake Life". We have taken our love of all foods, all beverages, small business, and supporting our farmers, brewers, artisans, and other local fellow entrepreneurs into a sweet business of creating cupcakes and other treats that showcase just that.

Since our opening on New Years Eve in 2011, NoRA has gone from a small staff of restaurant renegades to an army of bakers, frosters, cake dealers, and cupcake hustlers with a rotating menu of creative and traditional cupcake flavors, beautiful custom cakes, vegan and gluten free friendly options, signature cookies, and other various treats rotating in and out of our store front at 700 Main Street in Middletown (the NoRA district). If you can't get to us there, you can follow us as we hit the streets and pop-up at local events in our Lil' NoRA Cupcake Truck in CT, MA, NY, and RI.

Follow our social media links to see our daily activities, special behind the scenes looks at what is on the horizon, or where to hunt us down next!
There's no place like NoRA
With such a creative and hardworking staff, NoRA has been able to evolve and turn into something so much more than just a bakery. We love being involved and inspired by our community and challenging ourselves to stay ahead of the curve. Nothing makes us happier than to see and hear about how people enjoy our products and incorporate them into their special occasions. Make sure you capture your NoRA moments and post on any social media platforms tagging us with #howinora We've got options for everyone…and we're only just getting started.